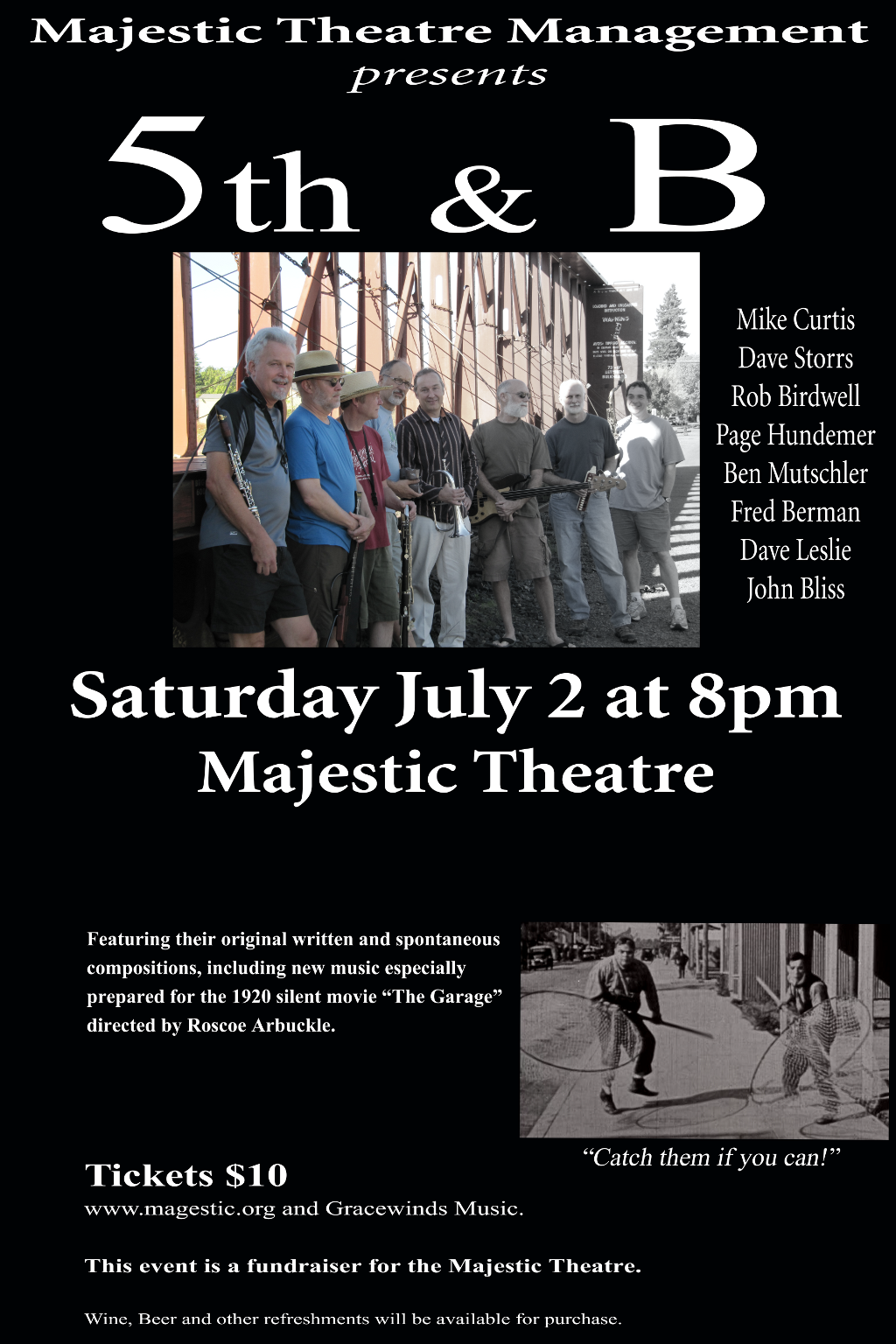 Join us for an evening of music with 5th & Band support the Majestic Theatre! This will be an entertaining evening of music and it's a great cause. The show is Saturday July 2 at 8pm.

Featuring their original written and spontaneously composed tunes, along with new music especially prepared for the 1920 silent movie "The Garage" directed by Roscoe Arbuckle and co-staring Buster Keaton. 5th & B are:

Mike Curtis - winds & percussion
Dave Storrs - percussion & brass
Rob Birdwell - horns & percussion
Page Hundemer - bass & percussion
Ben Mutschler - winds & percussion
Fred Berman- winds & percussion
Dave Leslie - keys & percussion
John Bliss - strings & percussion

Tickets $10 - available at the door or online.  Wine, beer and other refreshments available for purchase.

This event is a fundraiser for the Majestic Theatre.