The Halloween with Harry concerts were so much fun! The following is archival information from this previous event.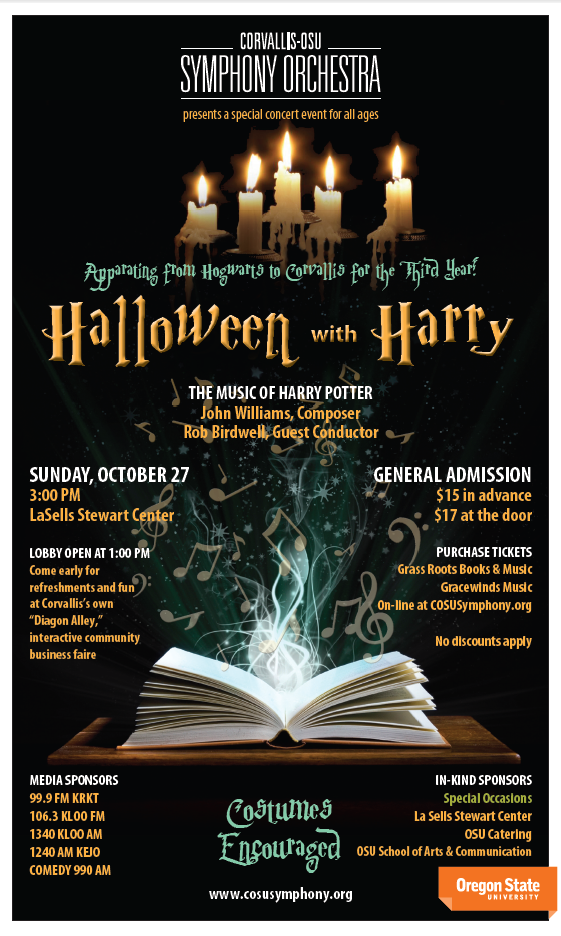 The Corvallis-OSU Symphony will perform music by John Williams from the Harry Potter films. Rob Birdwell will be the guest conductor.
Those with tickets to the concert may arrive at 1:00 pm for a special, interactive "Diagon Alley" community business fair in the lobby of LaSells featuring refreshments and special guests. Costumes are encouraged!
General admission tickets only $10 in advance, $12 at the door. Available at Grass Roots Books & Music,Gracewinds Music, or call 541-752-2361.
For more information on tickets click here.